Hi all,
I am performing the overflow correction by refering to this document by @J_Alstan_Jakubiec.
https://www.researchgate.net/publication/305703083
There occurred errors when getting vertical illuminance of the final corrected image 5_corc.hdr.


The exposure value is the same as the original image 5.hdr.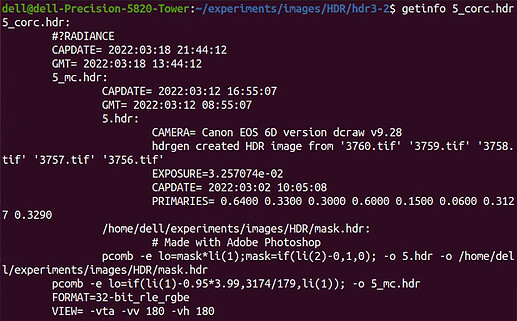 The image mask.hdr is obtained from Photoshop which is different from the appendix.
I once successfully performed this correction process on other images and this time is hindered with the above error. I hope some friends can supply any advice especially the one who has used the same procedures. Thanks!