Hi @Nathaniel_Jones,
After the installation, I used the accelerad_rfluxmtx in 5 phase method. The example script is like the following:
vwrays -vf $views/south.vf -x 900 -y 900 -pj 0.7 -c 9 -ff | accelerad_rfluxmtx -v -ffc `vwrays -vf $views/south.vf -x 900 -y 900 -d` \
-o $vmtxhdr/hdr$p-$q/%03d.hdr -ab 10 -ad 65536 -lw 1.52e-5 -c 9 -n 1 - $objects/glazing$p-$q/glazingvmtx.rad -i \
$octrees/glazing$p-$q/room3ph.oct

However, there is not any image generated in the output folder hdr$p-$q after 2 days. I am kind of puzzled about this performance. In contrast, Radiance always generated the rendered images from the beginning. The script is still running without any results.


The first run of Accelerad is slow than Radiance on CPU with 24 processors. And the GPU mempory usage of accelerad_rcontrib is very low like 11%. Is there any way to make full use of GPU for Accelerad?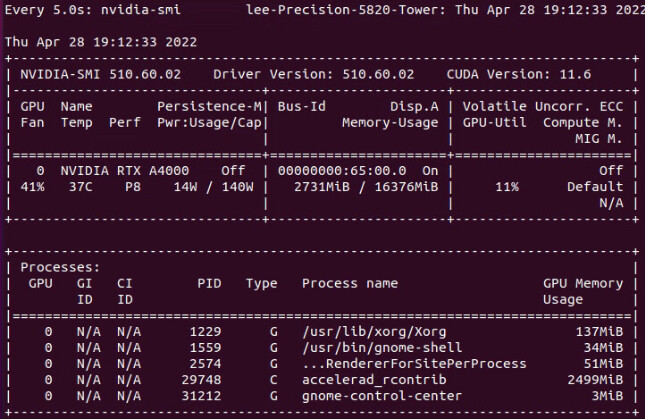 Besides, if I run my script with Accelerad and Radiance simultaneously, will the simulation speed faster than using Accelerad only?