Hi everyone,
I have simulated twice an scene with photon mapping with the following code:
mkpmap -apg ./PM/Global.gpm 50k -apc ./PM/Caustic.cpm 50k -apo Puerto -t 5 02-EscenaPM.oct

rpict -i -ap ./PM/Global.gpm 75 -ap ./PM/Caustic.cpm 75 -vf 03-View.vf -x 2048 -y 2048 02-Escena.oct > ./Render.hdr

However, the results are similar but not exactly the same. I have checked that all the parameters are the same in both cases and these are the falsecolor images obtained: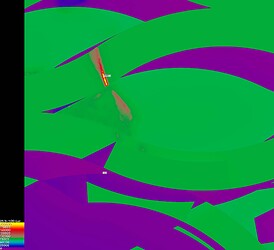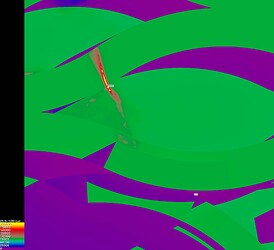 I have read that photon mapping uses the MonteCarlo method, so I suppose that these differences may be because some randomness in the process. Is that right or could it be other factors that cause these differences?
Thank you in advance,
Irene