Hi, everyone
I am modeling the reflected light's impaction of curtainwall on sourrounding buidings using radiance.I want to get the area of affected by refelected light,so I decided to use point based simulation.And I also assgined mrrior type material to the curtain wall,however, I cannot see the refelected light,while I got the reflected light by image based simulation. below is the simulation result: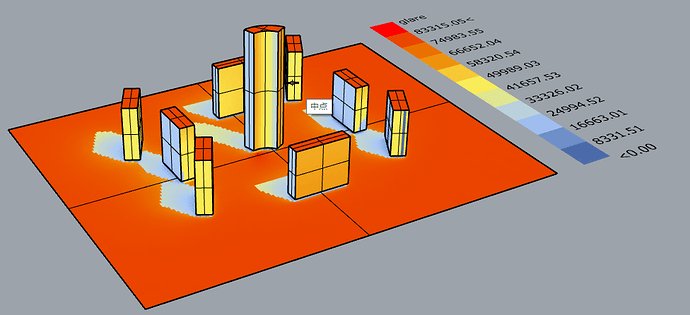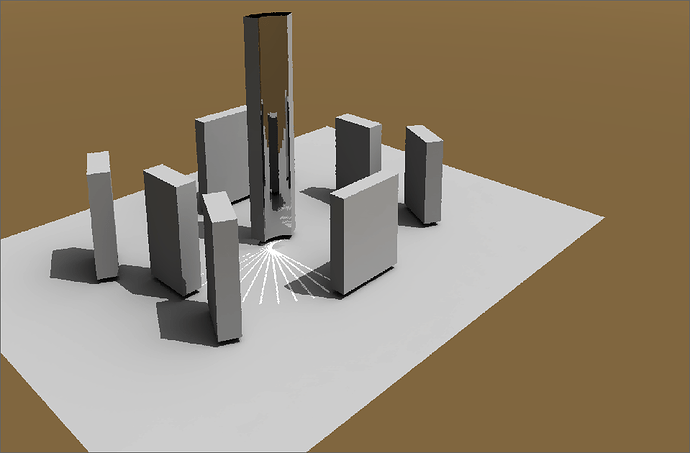 My command line:
rtrace -I -h -dp 64 -ds 0.5 -dt 0.5 -dc 0.25 -dr 0 -st 0.85 -lr 4 -lw 0.05 -ab 2 -ad 1000 -as 128 -ar 300 -aa 0.1 -af GlareStudy.amb -e error.log GlareStudy_RAD.oct < GlareStudy_1.pts > GlareStudy_1.res
I guessed that it was because the point based simulation send rays only in normal direction of surfaces.
And I have another question,that is ,if I use photon map (forward trace method) to perform point based simulation,can I get the reflected light?