Hi,
I just started learning HDR images and using evalglare command. There are some questions:
I got a few HDR images from others. The header of the HDR images is as follow.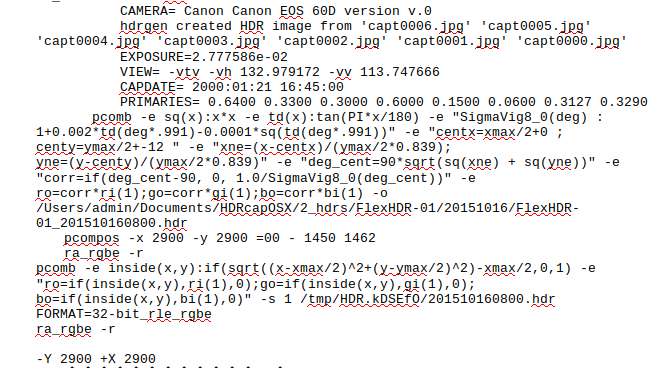 But when i use evalglare, is shows " header contains invalid exposure entry!!! check exposure and correct header ". How to solve this problem?
2) I find "VIEW= -vtv -vh 132.979172 -vv 113.747666" in the header.
When i use evlaglare command to get DGP, should i input "-vtv -vh 180 -vv 180" or "-vtv -vh 132.979172 -vv 113.747666 "?
3) If I want to use a fisheye lens to obtain an LDR image and generate HDR images, and finally use the Evalglare command for glare analysis, what should i do? Do you have a tutorial?
Best, Jing