Hi list,
The following glass consists of plenty of glazing strips and solar cells and the window is made up of such eight glass.

I wanna generate a high resoluton tensor tree BSDF with genBSDF and the command is like this:
genBSDF -n 24 -t4 6 -c 40960 -geom meter +backward +forward fullwindow.rad

The edge conditions like the frame and the south wall is included in the file fullwindow.rad: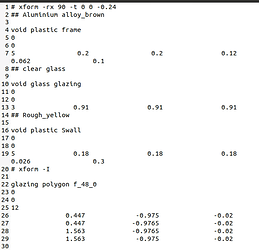 But when this file is used in the sun coefficients part of 5 phase method, the rendered image of one of the glass is all black.
oconv -f materialBlack.rad roomBlack.rad suns.rad glazingbsdf.rad > octrees/sun.oct

The glazingbsdf.rad is as follows:


However, when I used the klems BSDF from WINDOW, the image is like this: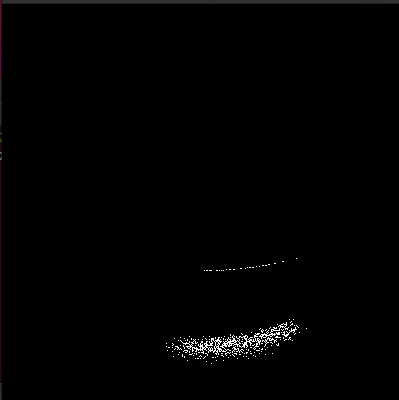 It seems that the problem is related to tensor tree BSDF which maybe not generated accurately.
Any guidance or suggestions are much appreciated!