Hello!
I released the interim report. I would be happy if you suggest anything about the report and my project. I described all of the details of the calculation conditions in the report at the following URL:
https://sites.google.com/view/beyond-the-net/report10
Summary: This study tests how photon mapping of Radiance affects the visualization of products in rooms. I placed wine glasses in an entrance of my house, which is well-lighted by natural illumination, and took pictures and referenced them to confirm what phenomena were missing in the computer graphics rendered images. Referring to photographs for improving the visualization is one of the approaches to enhance the CG prediction quality of how products will look before their completion. (I used the same approach to improve the CG lighting simulation of a bridge over a valley in 1998 and 1999.) In this study, I found that photon mapping can show the pattern of the coaster laid under the foot of the wine glass. In contrast, the classic Radiance fails to show the coaster pattern through the glass viewing from certain angles where there is a conical gap between the coaster and the foot of the wine glass.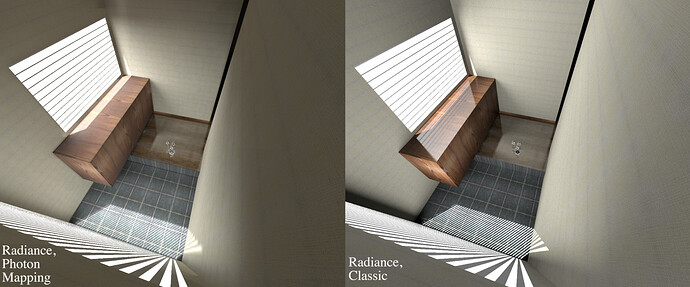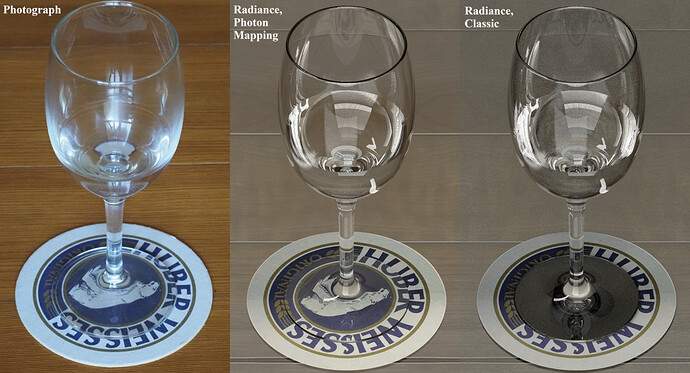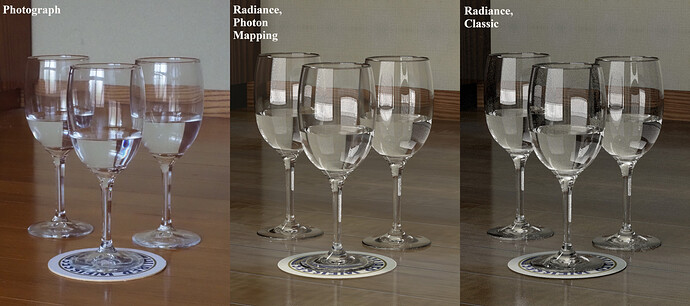 My website: Experimental Project of Collaboration for Art, Science, and Education beyond the Net:
BEYOND THE NET: TOOLS