Hi,
I'm trying to simulate interior vertical blinds for an office room with one big window in the south façade. I use the three-phase method and made BSDFs with the software WINDOW. I have doubts about my results. I made a big table with the illumination for different hours and different slat angles on a sunny, clear day.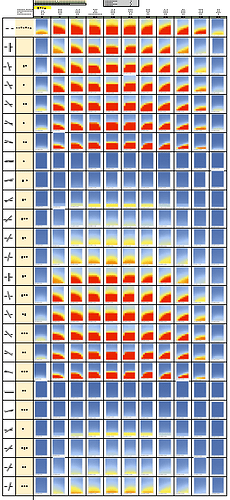 My expectation is that the pattern which happens when the slat angles remains the same but the time varies, would also happens in case the hours stays the same but the slat angle would vary. My results don't confirm this. Is my expectation not correct or are my results not correct?
I hope someone could and would help me, because I don't know how to get this clear for myself.
My files for the script, if necessary, are in this link:
Thank you so much in advance!
Kind regards,
Kim Bodde