Hello, I hope you are doing well.
I am using VI-Suite add-on of Radiance for Blender in order to perform irradiance simulations on each individual cells of different module types. There is an experimental setup consisting of 3 different solar modules with pipes over them as a shading object on the roof of Fraunhofer ISE where I work. All 3 modules are tilted by 45 degrees and were monitored. My main idea is to validate the electrical characteristics that I will get with the help of irradiance values from Radiance simulations using gendaylit against already real-life measured data.
My question is about input for gendaylit function. As the modules are tilted I have direct normal, diffuse horizontal, direct in plane and diffuse in plane irradiances. Which one of these would be accurate to use in gendaylit?
Thanks in advance.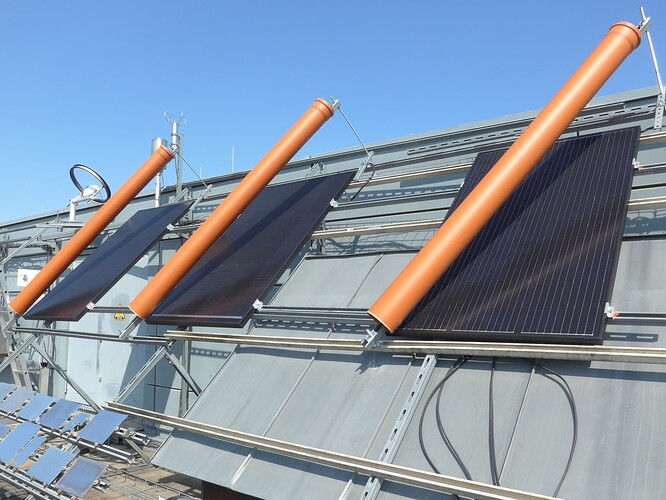 Best Regards,
Chingiz Asadzade