Dear all, thanks for the amazing tool.
I'm new to radiance.
I m trying to simulate artificial light from ies file.(using ies2rad, oconv, rpict, pfilt)
Also trying to visualize Luminaire curve and opening shape to check the simulation result.
1.The parameter of ies file shows cubic opening shape, however the simulation result seems it has plane opening.
2.Is there any good reference for visualize Luminaire curve?
I am mimicking the code of horneybee(Grasshopper(CAD software Rhinoceros's plugin) 's plugin to run radiance), but still unsure about many things.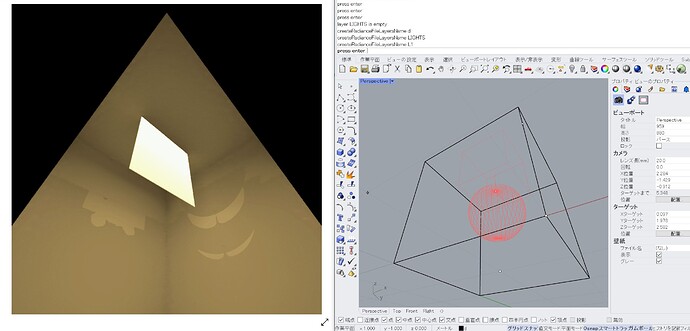 thanks
Akito