I am working on generating BSDF using genBSDF, and my workflow is shown below:
Firstly, develop the geometry in rhino as shown below: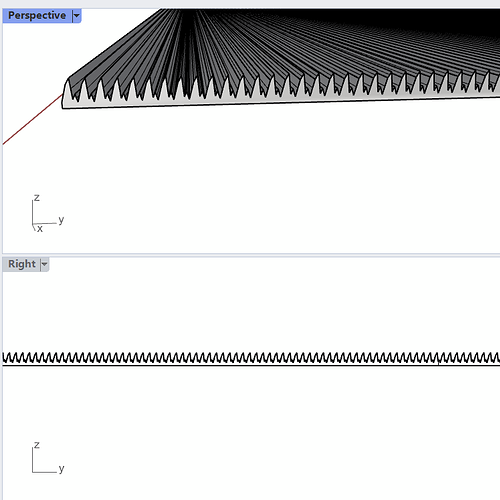 Secondly, save the geometry model as obj format file, then use obj2rad to convert it to a Radiance model.
Finally, define the material for the radiance model and then use genBSDF to generate the BSDF.
However, to my confusion is the definition of the material. I use dielectric to define the material for the surface, but what is the definition of transmissivity for a closed surface model. For example, for glass, we only use a surface to model it rather than a closed box in Radiance, then define a measured transmissivity in material for a glass of a certain thickness. However, what does transmissivity mean for an interface if we develop a closed surface model? In another word, how to properly determine the transmissitivity for a closed surface model (volume model)?