Hello,
I am working on using genBSDF to create a custom BSDF based on a geometry that I have created in Rhino. Using Honeybee modules in Grasshopper, I have created a .rad file of the geometry which then is translated into a BSDF file.
When I run the genBSDF script it returns the following error: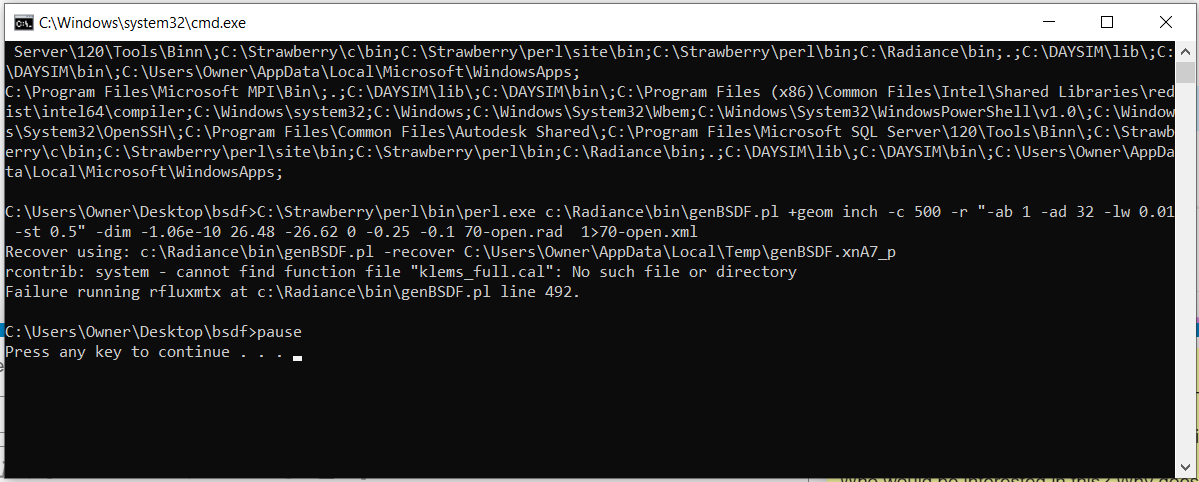 Although from what I can see I have this file located in C:\Radiance\bin. I am updated to the latest version of Radiance. Are there any thoughts here? Working on this a few months back (before updating Radiance) I was able to generate BSDF files.
Thank you in advance for your help!
John