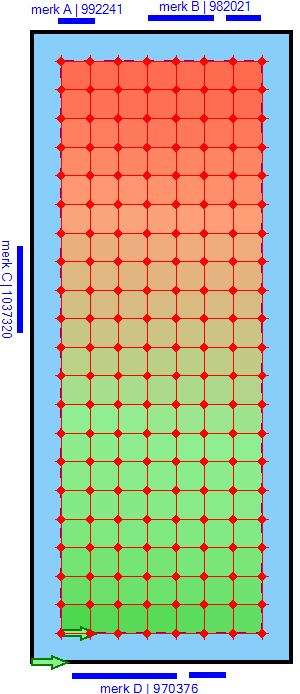 Hello all,
I am kind of new to Radiance, working with it for 2 months now, i am encountering the following problem:
I am calculating daylightfactor (DF) for rooms with the following steps:
Creating the Radiance Geometry is done, checked it with the Rad Viewer
All Geometry has the right material, checked it with the Rad Viewer
Creating a Uniform Overcast Sky of 10.000 lx.
Creating all calculationpoints en run Rtrace.exe to ghet results
problem description
Making the actual calculation for all points in the Room works Great, but only when the Windows/openings are at 1 side of the Room, when creating 2 openings at different sides (lets say North and South) the daylight only enters the Room from 1 side.
Even when the geometry has no Glass but only openings.
These setting I use for Rtrace.exe: -w -h -I+ -ab 5 -oov -aa 0.1 -ad 1024 -as 64 -ar 16
Anyone familiar with this problem and have a solution?
thanks in advance.
Chris Hanschen
LKSVDD architecten
The Netherlands