Hello,
I am calculating the illuminance produced by the reflection of light on a curved surface and for this I have generated a model with as many polygons as possible so that the result is as continuous as possible. I have generated the render with rpict with the option -i and a resolution of 4096px x 4096px as follows:
rpict -i -vf 03-Vista.vf -x 4096 -y 4096 -av .5 .5 .5 02-Escena.oct > 04-IImagen%mes%-%dia%-%hora%SinFiltro.hdr
The falsecolor image is this one: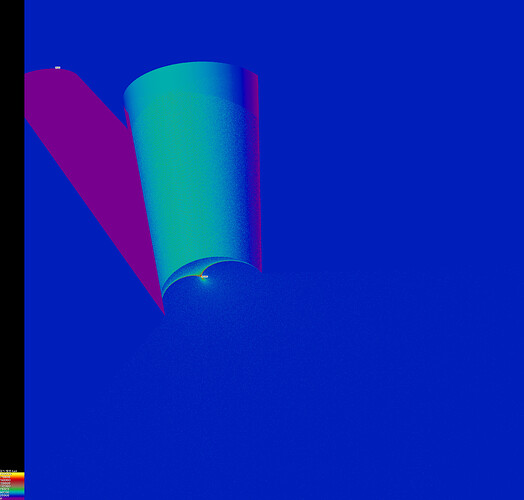 In addition, I have made a series of images varying the %mes% and %dia%.
Subsequently, I calculated the values of several specific pixels as follows:
pvalue -o 04-IImagen%mes%-%dia%-%hora%SinFiltro.hdr | rcalc -e "eq(a,b):if(a-b+.5,b-a+.5,-1);and(a,b):if(a,b,a)" -e "cond=and(eq($1,1250),eq($2,1650))" -e "$1=$3;$2=$4;$3=$5" >> ValoresRAW-4096-Puntos.txt
Comparing the results obtained with pvalue and the concrete pixel values in the image, the results do not match obtaining the following curves: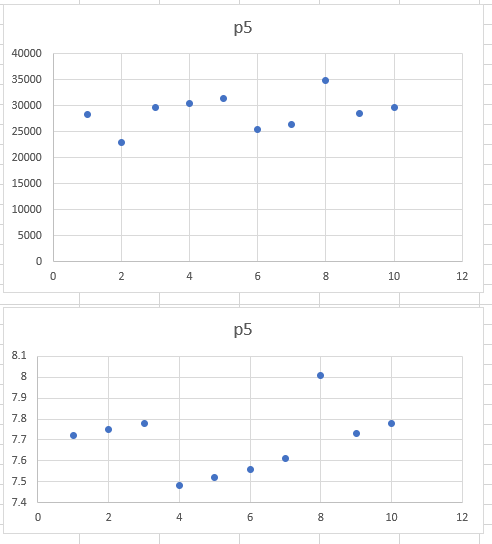 That is, the values jump in two curves but the pattern do not match.
Therefore, the doubts that arise to me are the following:
-What is the correspondence between the pixel value in the photo and the illuminance value in the numerical output, i.e. how can I check that the values obtained with pvalue correspond to those in the image? Because as I am looking at it they do not correspond.
-How does Radiance take the averaged value in a pixel when the resolution of the 3D model is higher than the resolution of the image?
I hope you can solve my doubts.
Thank you very much.
Best regards.
Irene