For some evaluation purpose I set up a series of tests using 'conventional' rtrace. Then I started comparing them to results obtained with the two phase method but experienced some difficulties. All simulations are run on windows 10, using radiance 5.2. The test case used is a rather simple geometry with a black box, having an opening on one side. Light is scattered inside by a diffusely reflecting plane at some distance from the opening (0.65 m and 1 m … 8 m from receiving plane). No sky is considered, only sun light with an incidence angle of 60° on the scattering plane (latitude 30°, longitude 0°, 21th march, +12:00).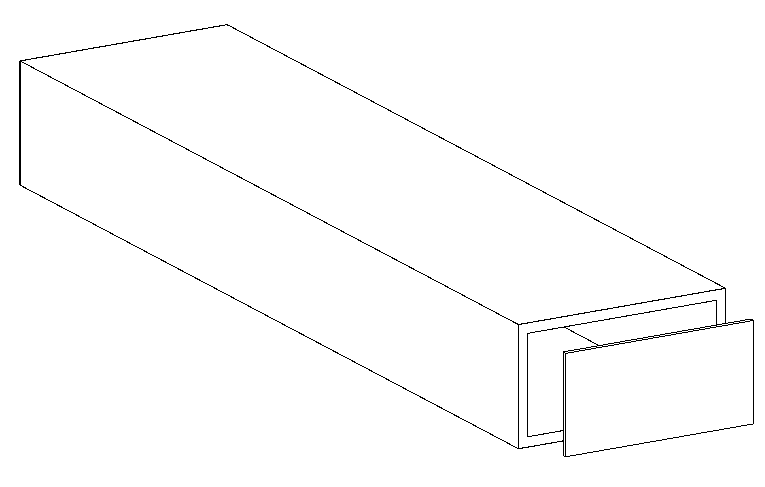 So far I tested rtrace simulations with different parameters and wanted to compare the results to the matrix based methods but I am having trouble with this. Using the simple two phase method simulation times are very long whilst the results still are quite poor. Thus I tried using the improved sun calculation with genskyvec / rcontrib, as proposed in the Radiance Matrix Based Methods manual. With the result that the calculation time are even longer and there resulting irradiance is about a factor of 15 lower than the one obtained with rfluxmtx.
Rfluxmtx was run with these parameters (calculation time ~7300 s):
rfluxmtx -ad 30000 -ab 4 -lw 1.0e-4 -I+ (-m 2 sky generation)
What is driving up calculation time is the ad parameter but even more the lw parameter. Effectively sensor points on the scattering plane get calculated fast, what takes so long to calculate are the points inside the box.
And rtrace e.g. with these (calculation time ~2 s):
rtrace -aa 0.15 -ab 4 -ad 256 -ar 32 -as 20 -dc 0 -dj 0.7 -dp 32 -dr 0 -ds 0 -lw 0.05 -st 1.0 -I
So my question, what might cause the scaling in genskyvec / rcontrib, which parameters for rfluxmtx are supposed to give reliable results, is there a way to reduce calculation times and what would be an alternative approach using rtrace and weather files?
Of course I can supply more information and files from the simulations if necessary, just let me know.
Cheers
Christian