Dear All,
I would to do a daylight simulation for CFS using the 3M redirecting film.
The link below is a presentation from the 2012 Radiance workshop, slides
15-18 show the possible options we are trying to achieve.
http://www.radiance-online.org/community/workshops/2012-copenhagen/Day2/Basu
rto/Radiance%20Workshop_130912.pdf
Can anyone point me in the right direction where I can find the BTDF file or
function file (.cal) for the 3M prismatic film?
Regards,
Bayanda Mpauli , GSSA AP - NB
B.Architectural Studies (UCT)
PJCarew Consulting
71 Buitengracht Street, Cape Town, 8001, South Africa
(T)+27214264051 | (F)+27214264050 | (M)+27833359365
<mailto:bayanda@pjc.co.za> bayanda@pjc.co.za
<http://www.pjc.co.za/> www.pjc.co.za
10 yrs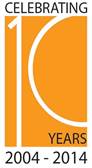 ···

---
This email is free from viruses and malware because avast! Antivirus protection is active.
http://www.avast.com