Hi all,
Would it be possible to use vwright function to shift a rendered image? I am trying to create a stereoscopic view using 1 rendered image and was wondering if the Radiance software has such a function.
If not, what other alternatives would i have, if i could only work with this 1 image.
Below i have attached a panoramic image i rendered out for reference.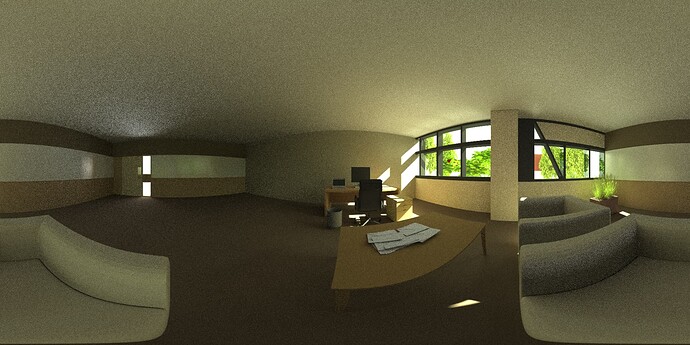 Thanks for any help!