I am fairly stumped as to what is going on here. I have a box with a
square hole, 1/3 x 1/3 the width of the box, to allow sunlight into my room.
I am using the following gensky to attempt to only light the room using
sunlight.
!gensky 6 21 12:00EST -a 40.77 -o 73.967 -g 0.0 +s
skyfunc glow sky_glow
0
0
4 0 0 0 0
sky_glow source sky
0
0
4 0 0 1 180
This picture was rendered using -ab 1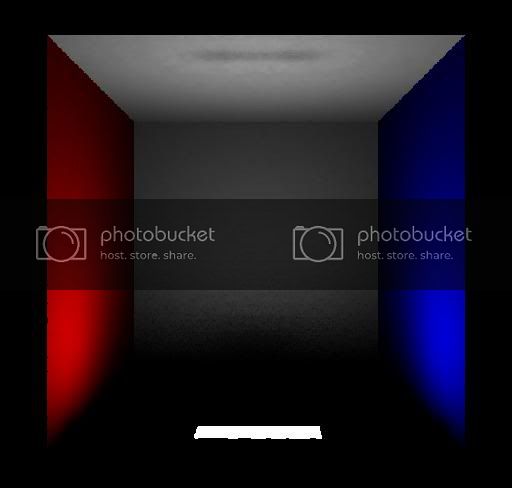 You'll note on this image, that there is a strange shadow on the ceiling.
I am unable to figure out why.
If I instead place a light in the room, also 1/3x 1/3 the size of the
box, I do not have this problem. This picture is taken from the "back" of
the box, with the light on the ceiling instead of the floor. There is no
gensky used on this picture.
http://i639.photobucket.com/albums/uu111/radiancebox/Light.jpgThis picture was rendered using -ab 0
Changing the camera angle doesn't effect the shadow seen in the first
picture. I have determined that the shape of the window is not causing
the shadow, instead the highlight on the floor causes the shadow on the
ceiling.
If anyone can help clear this up for me, I would appreciate it.
--John