Hi all,
I am trying to create rendering image using photon map.
Following the photon map extension user manual, I could run mkpmap command.
But when I try to run rpict command, it seems that they keep trying to run the command and failing as following image.
Can anyone advise me what is causing this problem and how to solve it.
Thank you very much for your help!
[cid:[email protected]]
Katsuya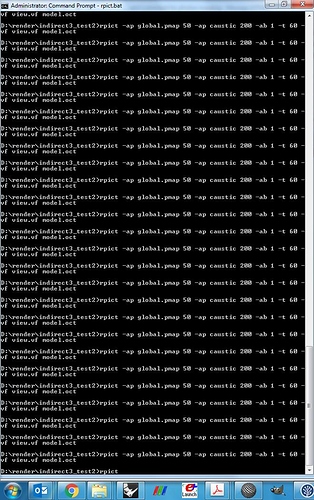 ···

____________________________________________________________
Electronic mail messages entering and leaving Arup business
systems are scanned for acceptability of content and viruses